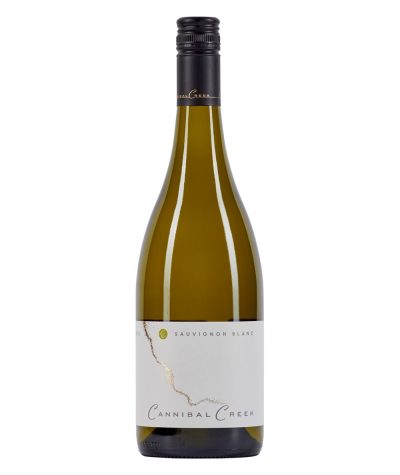 Sauvignon Blanc 2020
Tasting Notes
Vintage Notes
We've had an excellent 2015 vintage here at Cannibal Creek Vineyard. We got off to a cracking start with the mild weather in early spring. This encouraged flowering and resulted in perfect fruit set and berry development, with uniform berry sizes and great bunch weights. As a result of these ideal conditions we didn't have to undertake fruit thinning or leaf plucking, and saved time and money in the process.
Over winter and after pruning, in an effort to boost the microbial biodiversity and population of beneficial bacteria, fungi and protozoa in the vineyard soil, we applied a compost tea mixed with seaweed and fish fertilizers. We also applied Humates, prehistoric decomposed plant and animal matter packed full of minerals and trace elements. We are lucky enough to have expert soil microbiologist Dr Mary Cole live nearby, who was able to advise and guide us through enriching our vineyard. Our efforts to boost the microbiology of our soil also paid off thanks to weeds' aversion to fungal-dominated soils. Less weeds means less chemicals, good for us and good for our vines!
We had our first summer rain early in February, measuring 38mm, and towards the end of the month had another 14mm. Prior to this we hadn't had any rain since December. During and up to harvest the weather remained quite stable and mild, and we only irrigated over a period of 4 weeks. Harvest went very smoothly and the wines are looking exceptional.
We believe that the 2015 vintage will be looked back upon as a very good growing season in southern Victoria, and many of our neighbours agree. However we think our vines look particularly fantastic, as can be seen in the health of the shoot growth, the thickness of the leaves and the balanced crop load. The resulting fruit quality has been outstanding, with perfect figures across all varieties. It is our firm belief that the efforts we put into our soil have made a real difference to the health of our vines, and we will keep pursuing this approach in our vineyard.
It's been an incredibly busy season here for all of us at Cannibal Creek, with the new cellar door nearing completion! We are looking forward to welcoming you all very soon. To follow our progress, join us on Facebook.  We will endeavor to get our website updated soon.
We are extremely pleased with the 2015 vintage and are giving it a rating of 9/10. We hope you enjoy the vintage as much as we have. 
Reviews